The Alamos Project - Phase II
Jim & Pat Warren donated the use of their airplane to fly books to Alamos.
On February 27, 2001 Ken Rose (who donated his time & skill to pilot the airplane) and Toms Sawyer flew into Alamos meeting Adam Quihuis, Molly Batt and Maye; delivering 243 more books to the library. Adam and Molly helped with the transport and
worked with Maye to update library inventories and card catalog.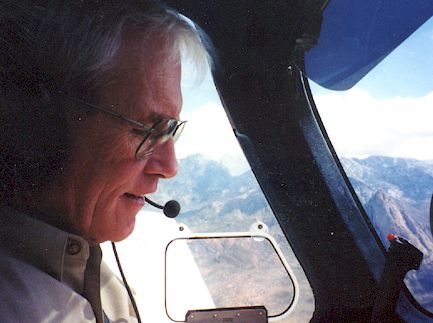 Ken Rose - Pilot on final approach to Alamos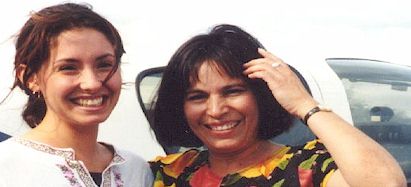 Molly Batt and Maye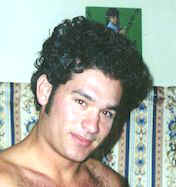 Adam Quihuis, One of Mari and Tom's sons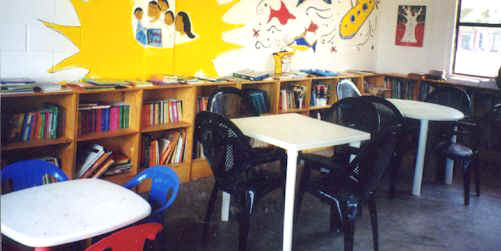 Alamos Library, East wall after update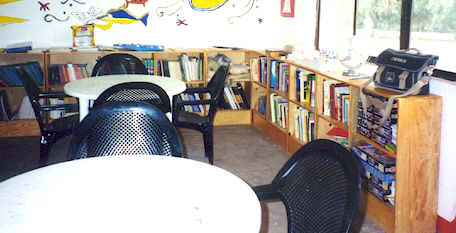 Alamos Library, South wall after update
This shipment consisted of mostly books for teenagers and reference books. The trip went very well. The library now has a total of 1180 books. It is now the largest children's library in 200 miles. Tom met with Juan Lopez in the library and found that the library has been kept clean and very well maintained and much used, they are busing children from other schools to use the library. It was a quick trip but all were very happy and thankful for the generosity of Jim & Pat Warren and Ken Rose.
It was a great reunion.