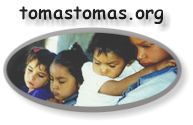 We are a publicly supported 501 (c)(3) nonprofit corporation whose purpose is to build libraries for children in Mexico, which includes the survey of locations for libraries, purchasing of books, shipping, cataloging, training, maintenance of books, the setup and operational support of libraries, and the construction and reformation of buildings to house libraries.
We work with governments, our affiliates and local people to promote the mental, emotional and educational well being of under privilege children in Mexico by providing them with libraries.
We take no ownership in these libraries, their contents or buildings. Our purpose is to create libraries, provide training, and operational support. The ownership of these libraries remain with the communities in which they reside.